&
Proudly Presents
SESSIONS at STEINWAY
| | |
| --- | --- |
| Saturday, November 1 at 1:30pm | |
SESSIONS AT STEINWAY

Tennessee Jazz & Blues Society

Details about the concert are located below and on

here

 

Saturday

November 1

1:30pm


Steinway Piano Gallery

Pianist/vocalist Jody Nardone is the guest artist for the next installment of the new Sessions at Steinwayseries sponsored by the Tennessee Jazz & Blues Society and the Steinway Piano Gallery. The interview/performance series is a new concept designed to give local fans an intimate look at their favorite local artists. Interviewer/host for this installment will be guitarist and TJBS Board Member Cliff Richmond.

Jody Nardone is a musician and entertainer of extraordinary range and ability. His range extends from Stevie Wonder to Thelonious Monk, and includes vocals as well as virtuoso piano. Audiences at the late, lamented F. Scott's enjoyed his monthly appearances there for over 10 years, and he was a smash hit at last year's TJBS Christmas Concert.
---
Sessions at Steinway is modeled after the award-winning series, Inside The Actors's Studio and was conceived by saxophonist and TJBS Vice-President, Rahsaan Barber. The new series combines interview and performance, featuring guest hosts and artists whose work enriches Music City's jazz and blues scenes. It offers audiences the rare chance to to hear unique and personal accounts of life both on and away from the stage. The "sessions" will include short performances and a Q&A segment for audience interaction.
Tickets are $10 for TJBS members and $15 for non-members. Student tickets are $10. Tickets can be purchased online: http://www.brownpapertickets.com/event/885076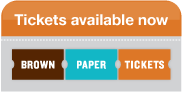 Other confirmed dates in the series are:
Saturday, December 6, Guest Artist – To Be Announced.
| | | |
| --- | --- | --- |
| | The VERY Best Pianos in EVERY Price Range…since 1929! | |